DEPARTMENT OF TRADE, TOURISM AND COOPERATIVES


Policies for Efficient and Effective Service Delivery 
Tourism policy
 Cooperatives and industrialization policy 
Bills and Acts Enacted For Effective Service Delivery 
County trade development bill 2015
 County credit bill 2015 
Trade licensing and market development bill 2015 
County investment promotion draft bill 2015 
Public Participation in Its Project Implementations 
Dissemination of information to the public through the department of information and public communication 
Involvement of market committees in identification of infrastructural needs of the respective markets and supervision of development projects implementation 
Public participation in budget making process. 
Sensitization of the public about their rights and roles in supervising projects being implemented in their areas. 
Sustainability of the Projects 
To educate and sensitize the public on the need, ownership and care of all projects
 For continuity and sustainability of education the County is in the process of collaborating with board of management for various institutions. 
Collaborating with Non state actors like banks, NGO's through private public partnership 
Risks / Challenges in the sector 
Challenges:
Infrastructural constraints. 
Limited local community participation in local tourism. 
Inadequate information on local tourism. 
Lack of security for accessing credits/loans  High default rates on loans. 
Negative business attitudes / lack of entrepreneurship skills. 
Inadequate work sites / spaces for business. 
Lack/inadequate land for markets and business parks. 
 Mitigation measures: 
Domestic tourism promotion and marketing through promotion of heritage sites like Thim-Lich 
Sensitization of local community members about the benefits of tourism and the need to embrace domestic tourism. 
Enacting county legislation to easy access to credit by a large cross- section of SMEs not currently covered.
Education and training of qualified loan applicants on best management practices before granting of loans. 
Encouraging and facilitating the formation of SACCOS to harness savings among the SMEs and to provide a media for engaging external donor support programmes. 
Construction of work sites / business facilities such as market sheds. 
Creating / building collaborative effort with other relevant stakeholders like SMEA in the development of SMEs. 
Approaches Used In Achieving County Desired Goals 
Adhering to the CIDP developing departmental annual work plans and Performance Contracts 
Ongoing M&E at departmental level on daily, weekly and monthly basis. Quarterly, biannual and annual appraisals. 
Reports on projects and programmes are generated continuously to ensure accountability and effective delivery of service.
Masaba Modern Market – newly built by Migori County Government
Masaba Modern Market – newly built by Migori County Government


Strategies/ methodologies to Achieve set goals by the sector 
The department follows the CIDP, which is based on public participation. This guides development of annual work plans which is translated into daily, weekly, monthly and quarterly work plans. 
Performance Contract for all employs 
Process M&E at departmental level on daily, weekly and monthly basis. Quarterly, biannual and annual appraisals also done 
Contribution of the department towards the Governor's manifesto 
 Development of 17 modern markets sheds across the county. 
Establishment of 81 VIP latrines in markets across the county to promote hygiene and sanitation. 
Connection of tap water and electricity in the 17 new modern markets, 8 waterborne toilets and 81 VIP latrines. 
Promotion of value addition of agricultural produce likes coffee in Kuria-East. 
Mainstreaming of gender, disability and youth in development activities ( 17 market sheds, 8 water bone toilets and VIP latrines done by the said marginalized groups ) 
Internal audit and control measures 
Entrenching provisions for trainings, field education and sensitization programmes and other relevant recurrent programmes in our budgets. 
Ensuring compliance to regulation adopted by the Controller of Budget regarding the proportion of funds to be set aside for both recurrent and development expenditures as percentages of the total budgetary allocation.
 Making budgetary provision for capacity building of the SMEs. 
Use of programme-based budgeting process. 
Use of e-procurement. 
Use of bottom- up budget making method in the budget making process. 
Mid-term goals for the sector
Formulation of a county policy in line with the national one to ensure continuity and sustainability. 
Increase budgetary allocation to the sector to ensure access to business loans 
Construction of more market shades in all Sub-Counties 
Development of Business and Industrial Park 
Facilitate establishment of business advisory /solution centres at Sub-County level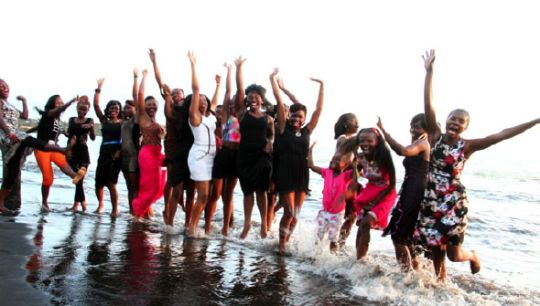 NURTURING OF TALENT
The 2014 Miss Tourism contestants during training at Sori beach, Nyatike Sub-County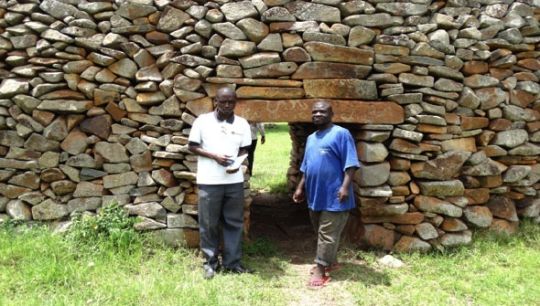 Unique and rare historical sites
External wall of Thim-Lich Ohinga, Nyatike Sub-County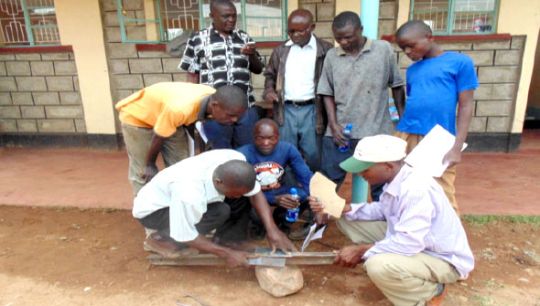 Jua Kali Sector
Jua-kali artisans during training and capacity-building seminar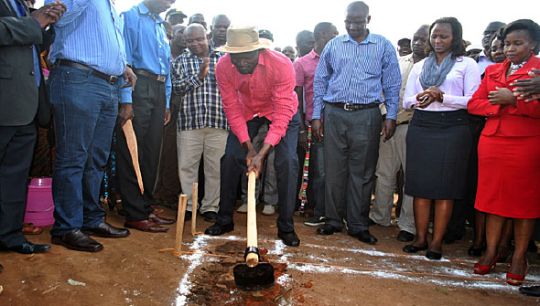 Unique and rare historical sites
External wall of Thim-Lich Ohinga, Nyatike Sub-County