EDUCATION, YOUTH, SPORTS, CULTURAL AND SOCIAL SERVICES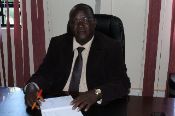 FREDRICK MOHERE
C.O YOUTH SPORTS AND CULTURE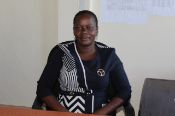 MARY MIDIDA
C.O EDUCATION


Our Mandate includes cultural activities, public entertainment and public amenities, Sports and facilities; Pre-primary education, village polytechnics, home craft centres and child care facilities.

Mandate
Cultural activities, public entertainment and public amenities, including—
Betting
 Casino sand other forms of gambling 
Racing 
Cinemas 
Video-shows and hiring 
Libraries 
Museums
Sports and cultural activities and facilities; 
Pre-primary education, village polytechnics, home craft centres and child care facilities.  
Performance Overview of the Sector


Policies Formulated For Service Delivery 
The department has developed the following policies 
 Vocational education training centre Policy 
Early childhood education Policy 
Bursary and Sponsorship Policy. 
Youth Volunteerism 
Community Service Policy (Final Draft) 
 Bills And Acts Enacted For Service Delivery. 
The Department is in the process of preparing; 
 ECDE Bill. 
Support for the needy bill (that covers bursary & scholarship) 
Public awareness and participation in the sector 
Public participation is done during;
 Dissemination of information to the public through the department of information and public communication 
Planning and budgeting 
Allocation of projects and programmes 
Implementation stage of projects
 Public awareness is done through stakeholder meetings and community sensitization public meetings at ward levels (Public Baraza) 
Selection of beneficiaries in done through public meetings conducted by stakeholders. 
At bursary /scholarship, the needy students are selected by public and the result displayed to public places. 
The public reports on the progress of developments in their areas.
 Sustainability of the Projects 
To educate and sensitize the public on the need, ownership and care of projects
For continuity and sustainability of education the county is in the process of collaborating with board of management for various institutions. 
Collaborating with Non state actors like banks, NGO's and social enterprises (e.g. Madanyu) through Public Private Partnerships like sponsoring needy students and infrastructural developments.
Risk and Challenges of the sector



Strategies and Methodologies for Achieving Project Goals 
 County Integrated Development Programme (CIDP) 
Preparation of education, sports and culture sectoral plan 
Most projects are designed and upscaled towards improvement of the previous programmes. 
Every programme/project has an in-built monitoring and evaluation system.
 Training of beneficiaries is part and parcel of the implementation phase. 
Established the sector targets from the first county Integrated Development Plan 
Determined performance indicators
 Sought for partnership with sector stakeholders 
Carrying out baseline survey to determine implementation action plans 
Signing of performance contract on deliverables within the sector 
The County has established Monitoring and evaluation department to ascertain the value of money for all projects, programmes and policies implemented 
The department of public works ensures that all projects are done to specifications and timelines i.e. adherence to BQ's and plans. 
Internal and audit control measures 
Site visits and meetings. 
Departmental committee on project implementation.
 Departmental, inspection and receiving committee 
Project implementation as outlined in the Budget 
sectoral performance contracting 
Proper storage of documents. 
Mid-term goals 
Construction of an ECDE class in every Public Primary school. 
Construction of Vocational Education Training Centre in all the Wards 
Construction of Sub–County stadia in all 8 Sub–Counties 
Construction of a County cultural Centre